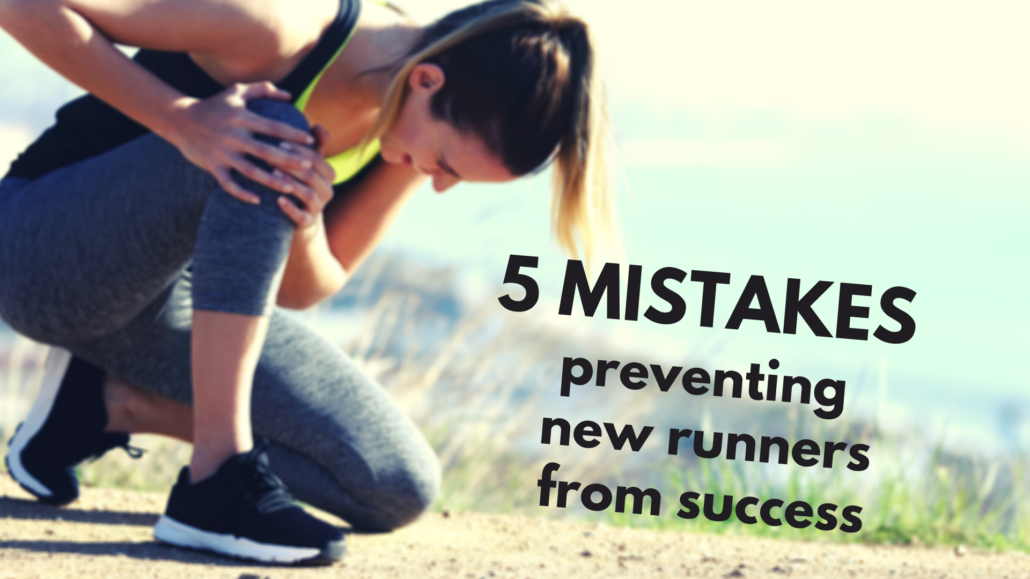 It's tough being a new runner
Becoming a new runner is a rough learning curve because in the first few months your body is adapting to new habits and the body thanks you with soreness and a struggling aerobic system. If you want your body to adapt, attempt to train within your body's adaptation zone every 1-2 days without exceeding your own load capacity. As a new runner starting with a low fitness level, this can be a tough ask and it seems like every bout of exercise is a struggle. Therefore, we have provided some tips to help you throughout this process.
Runner Mistake #1: Not persevering through the adaptation phase
Gasping for air is never fun. Come to expect this if you are running from a low level of fitness. It takes about 1-2 months of consistent running (3-4 times per week) for the body to adapt and achieve a comfortable steady state. Therefore, It is important during this phase that your capacity to tolerate load is not exceeded. This will increase the likelihood of running-related injuries. For more information on this topic, head to The early warning signs for running injuries and What pain is good pain for runners.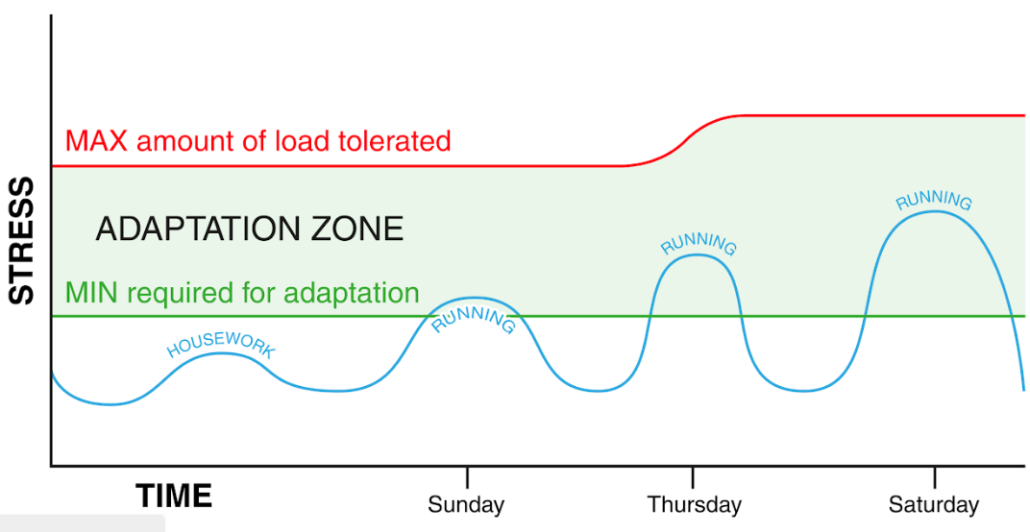 Once your body starts adapting to running, your running speeds become easier. In other words, you will also find a nice 'steady state'. This means having the ability to jog at an easy pace continuously without gasping for air. You feel in control and get the sense you can hold this pace for a long time. This is where runners hit their 'running high'. So our advice for mistake #1, slow down, & be patient.
Runner Mistake #2: Comparing yourself to others
Social medial & tracking apps like Strava can be motivating and demoralising depending on your mindset. Commonly, people start running because they know friends & family who love it. That leads to following friends & family and tracking their activities. We can often find ourselves in a competitive headspace or feeling the need to post an 'impressive' run. Some studies have even shown certain personality traits like 'perfectionism' can be a strong predictor of injury risk (1).
Self-reflect on your own motivations and perform an honest assessment to determine if social media is negatively influencing your running ambitions. If you feel inspired instead of discouraged, it can be a useful tool.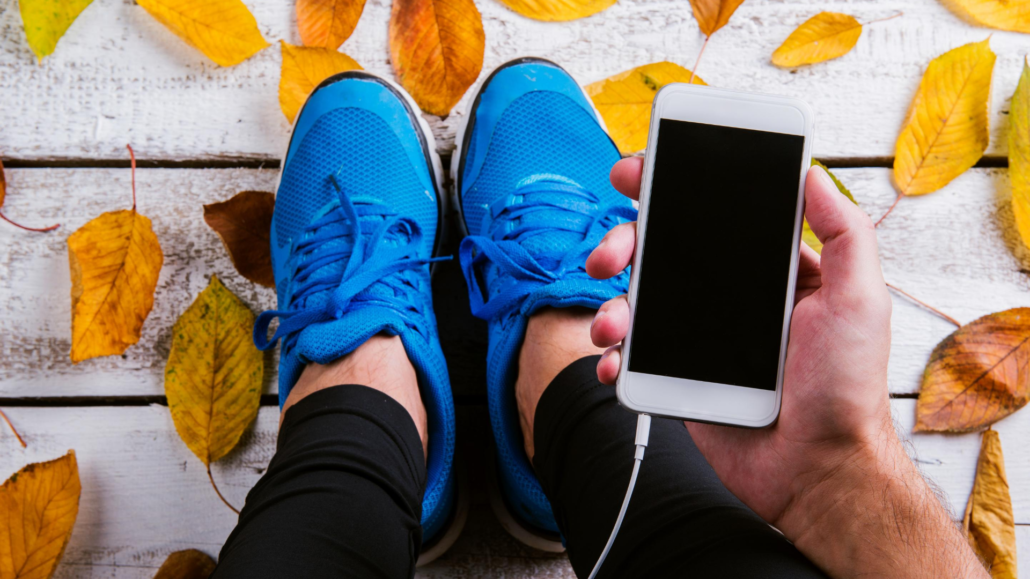 Runner Mistake #3: Running too far too soon
If you are starting from zero running experience your muscles, tendons & joints are not adapted to the stress. This connects nicely with the 'adaptation zone' we mentioned earlier in this article. New runners assume that they need to run 'far' to be considered a runner and establish validity in the running community. This is far from the truth. So you don't get carried away, a handy strategy is to begin a walk/run program. This might look like:
Run #1: 3 minutes walking, 1 minute run for 20 minutes
#2: 2 minutes walking, 1 minute run for 20 minutes
Run #3: 1 minute walking, 1 minute run for 15 minutes
#4: 1 minute walking, 2 minutes run for 20 minutes.
This is where apps and tools like Couch to 5K can be handy. Running too far in your early running career will increase the risk of developing running-related overuse injuries such as patello-femoral pain, shin splints, ITB syndrome, achilles tendinopathy & plantar fasciitis.
Mistake #4: Running too fast
You might find this surprising, but learning to slow down is a skill. Most runners don't develop this until late in their running journey. Not only will slowing down reduce the strain on the body & lower your risk of injury, it also makes running more enjoyable. Find your steady state & enjoy the process.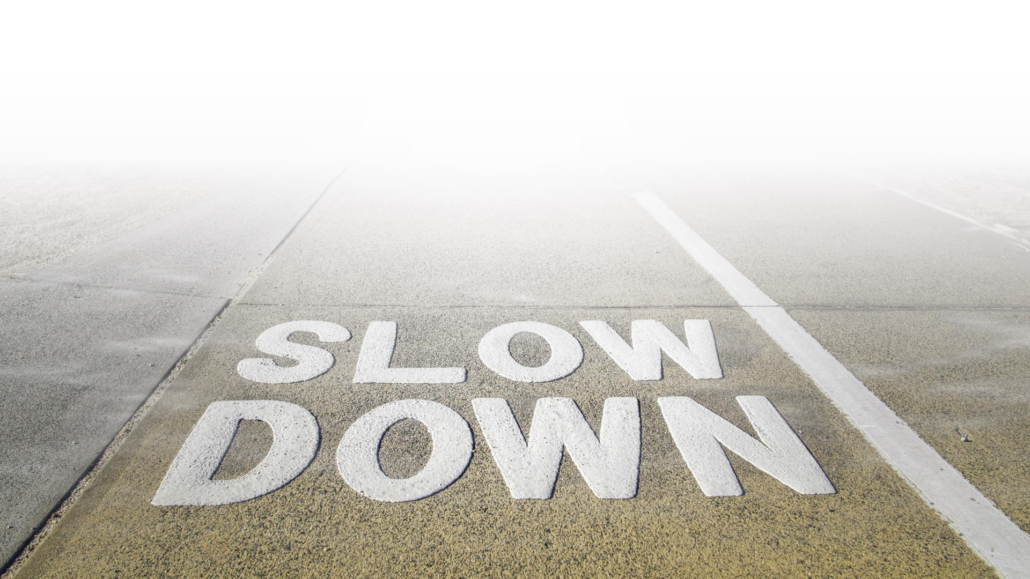 Even the top athletes maintain an elite level of fitness by applying the 80:20 rule. That means 80% of your training consists of low intensity running. If you can sing, whistle or casually talk to other runners, then you are achieving the correct intensity level.
Mistake #5: Not experiencing the fun-loving running community early enough
Many beginners start running at night hidden from the public & think fun-runs are intimidating. That is until they experience the loving running community and their passion for running elevates. This is why free events like parkrun can be so beneficial. Once you realise that it's not about running fast, and most members are out walking the dog and pushing prams, it is all the more inviting. So join an online group, run club, fun run and witness for yourself how welcoming the running community can be.
Related Articles:
References:
Daniel J. Madigan, Joachim Stoeber, Dale Forsdyke, Mark Dayson & Louis Passfield. Perfectionism predicts injury in junior athletes: Preliminary evidence from a prospective study. Journal of Sports Sciences. 2017
http://runsmarter.online/wp-content/uploads/run-smarter-header-logo.svg
0
0
Brodie Sharpe
http://runsmarter.online/wp-content/uploads/run-smarter-header-logo.svg
Brodie Sharpe
2021-10-15 22:52:00
2021-10-14 07:10:52
Mistakes preventing a NEW runner from success