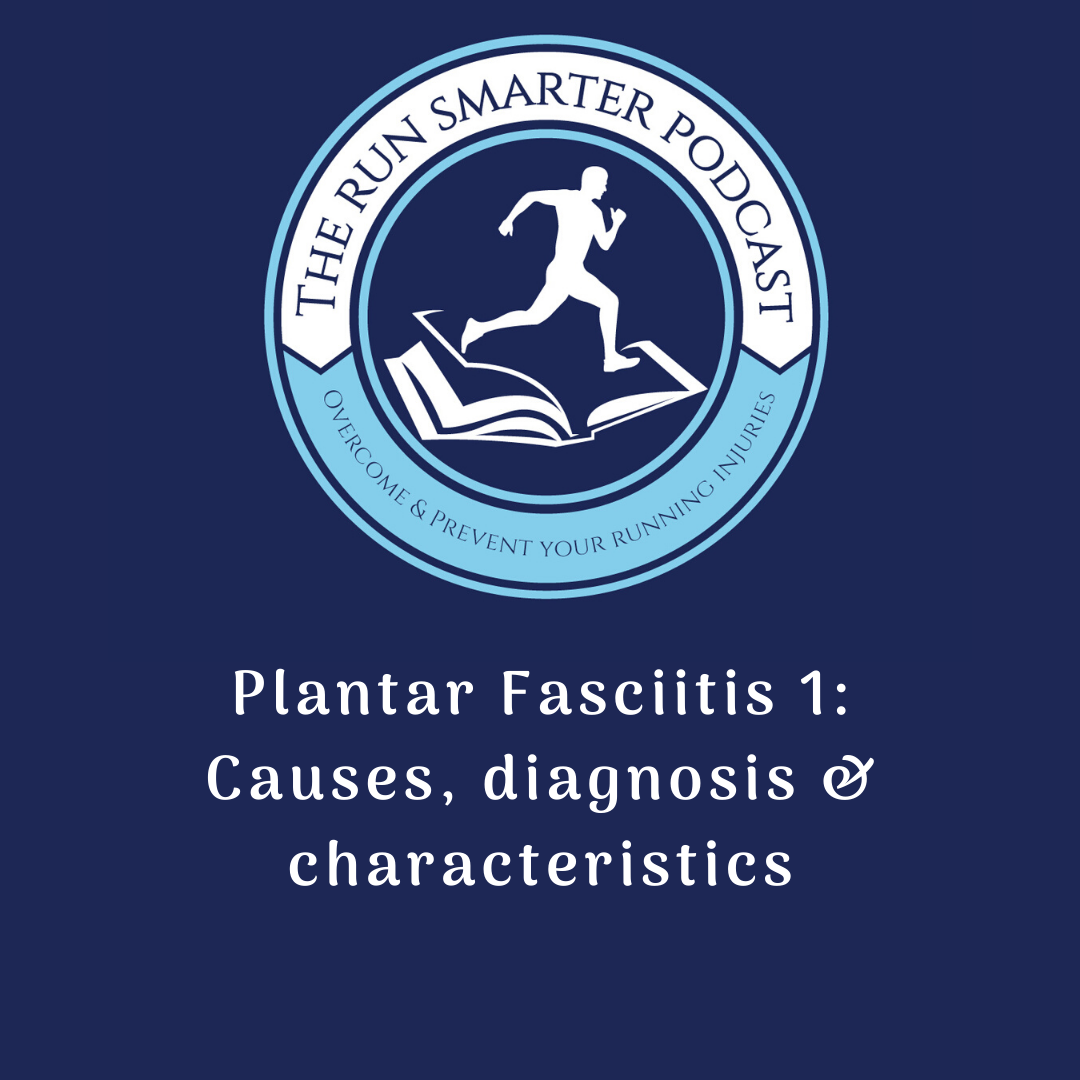 All things Plantar Fasciitis 1
Plantar Fasciitis can be extremely debilitating for runners & is very commonly a chronic condition. But it doesn't have to be! This episode covers crucial information about plantar fasciitis in running much as:
In this episode you will learn:
common symptoms
diagnostic tests & relevant scans
how long it takes to recover
other potential causes for your symptoms
What are the risk factors
Congratulations on listening to this podcast and starting your run smarter journey. The run smarter podcast is designed to help you build on your knowledge, so you can tackle all your running goals. Hosted by Brodie Sharpe with the mission to 'bring clarity & control to every injured runner'. Firstly, gain the universal principles every runner needs to know by listening to the first podcast seasons. Secondly, find podcast topics tailored to your specific situation with either Brodie's solo episodes, or special guest episodes. Lastly, execute on what you learn and transform into a stronger, healthier, SMARTER runner.
Relevant Links:
Other podcast episodes:
Relevant Blog posts:
https://runsmarter.online/wp-content/uploads/2020/04/New-Episode_-Talking-tendons-mini-series-7.png
1080
1080
Brodie Sharpe
http://runsmarter.online/wp-content/uploads/run-smarter-header-logo.svg
Brodie Sharpe
2020-04-07 23:03:19
2020-09-25 13:46:39
Plantar Fasciitis 1: Causes, diagnosis & characteristics