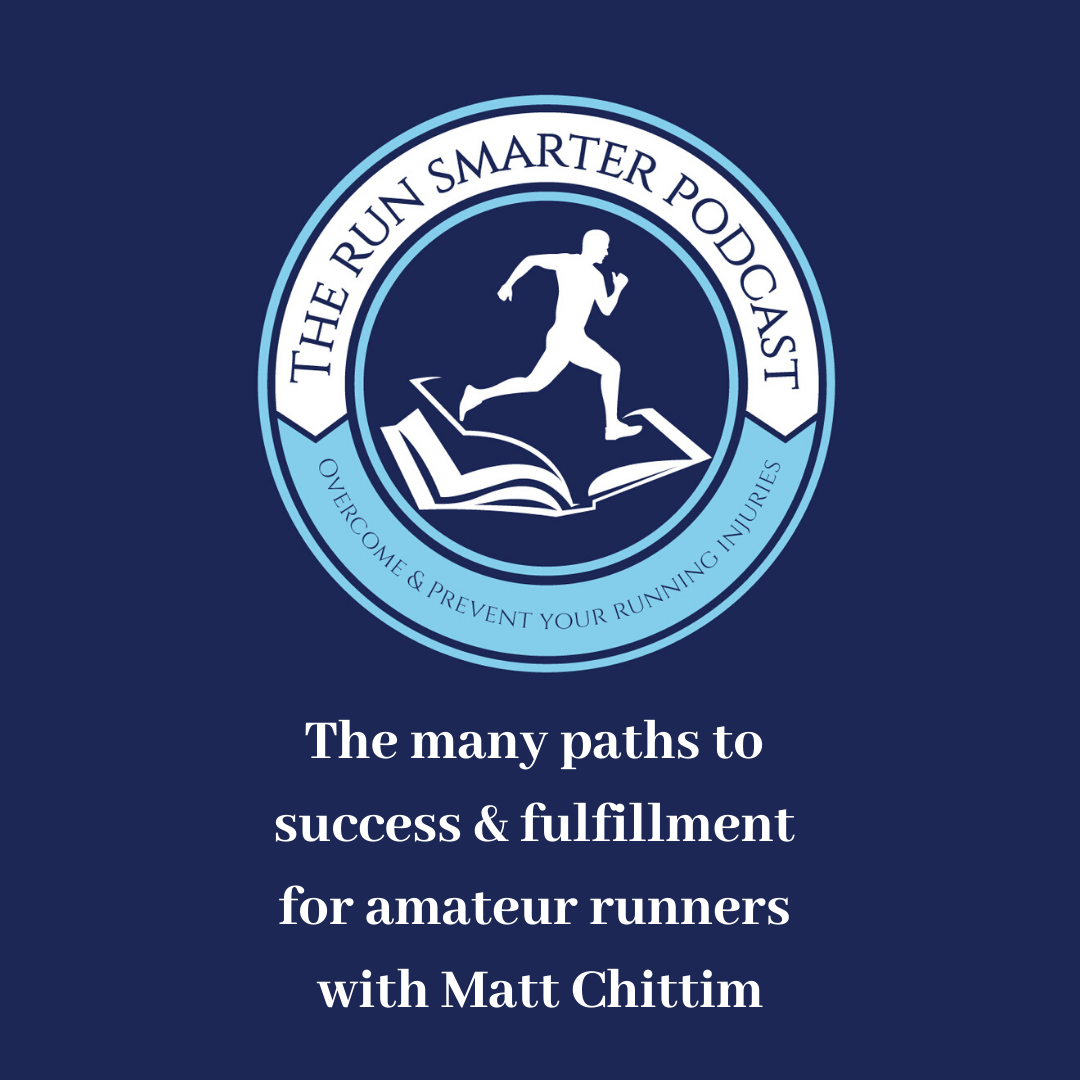 My conversation with Matt Chittim
Matt Chittim is a running coach & host of the Rambling Runner podcast and we discuss his amateur running career & the humble beginnings of the podcast which has exploded to 2.5 million downloads and counting.
Backed off his passion being a basketball coach, Matt decided to test his coaching skills on amateur runners. We explore the fascinating topic of 'success & fulfillment' for runners & discuss practical tips for habit formation, self-reflection on internal motivations and ways you can re-ignite your running passion.
Congratulations on listening to this podcast and starting your run smarter journey. The run smarter podcast is designed to help you build on your knowledge, so you can tackle all your running goals. Hosted by Brodie Sharpe with the mission to 'bring clarity & control to every injured runner'. Firstly, gain the universal principles every runner needs to know by listening to the first podcast seasons. Secondly, find podcast topics tailored to your specific situation with either Brodie's solo episodes, or special guest episodes. Lastly, execute on what you learn and transform into a stronger, healthier, SMARTER runner.
Relevant Links:
Other podcast episodes:
Relevant Blog posts:
https://runsmarter.online/wp-content/uploads/2020/07/Copy-of-Principle-1-to-Overcome-your-Running-Injury_-Adaptation-Education-13.png
1080
1080
Brodie Sharpe
http://runsmarter.online/wp-content/uploads/run-smarter-header-logo.svg
Brodie Sharpe
2020-07-03 01:36:18
2020-09-25 13:33:20
The many paths to success & fulfillment for amateur runners with Matt Chittim