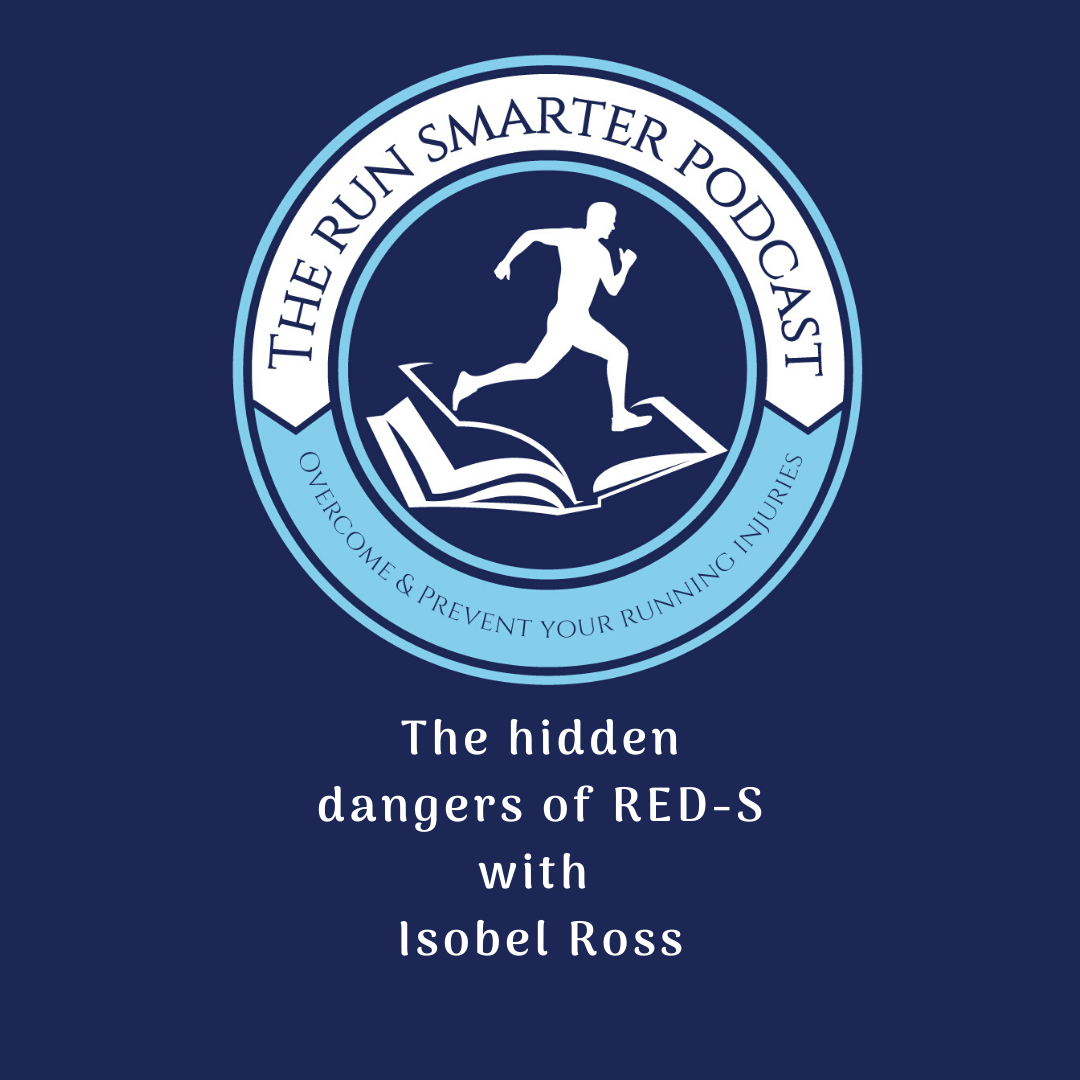 My conversation with Isobel Ross
Isobel is the host of Peak Endurance podcast and today she joins me to discuss Relative Energy Deficiency in Sport (RED-S). It can be a very severe condition that is often unrecognised and can dramatically impact performance and risk of sickness and injury.
I scratched up on the most recent research around RED-S for Isobel and I to have a constructive discussion. Firstly, Isobel shares her own experience with RED-S and the detrimental outcomes. Then we chat about the risk factors, physical and psychological impacts, issues surrounding body image and pressures put on young adolescent age groups. Even if you are not within the young population, it is crucial to understand RED-S and recognise signs, symptoms and toxic environments which RED-S might manifest itself.
Congratulations on listening to this podcast and starting your run smarter journey. The run smarter podcast is designed to help you build on your knowledge, so you can tackle all your running goals. Hosted by Brodie Sharpe with the mission to 'bring clarity & control to every injured runner'. Firstly, gain the universal principles every runner needs to know by listening to the first podcast seasons. Secondly, find podcast topics tailored to your specific situation with either Brodie's solo episodes, or special guest episodes. Lastly, execute on what you learn and transform into a stronger, healthier, SMARTER runner.
Relevant Links:
Other podcast episodes:
Relevant Blog posts:
https://runsmarter.online/wp-content/uploads/2020/04/New-Episode_-Talking-tendons-mini-series-13.png
1080
1080
Brodie Sharpe
http://runsmarter.online/wp-content/uploads/run-smarter-header-logo.svg
Brodie Sharpe
2020-04-12 22:25:21
2020-09-25 13:42:58
The hidden dangers of RED-S with Isobel Ross