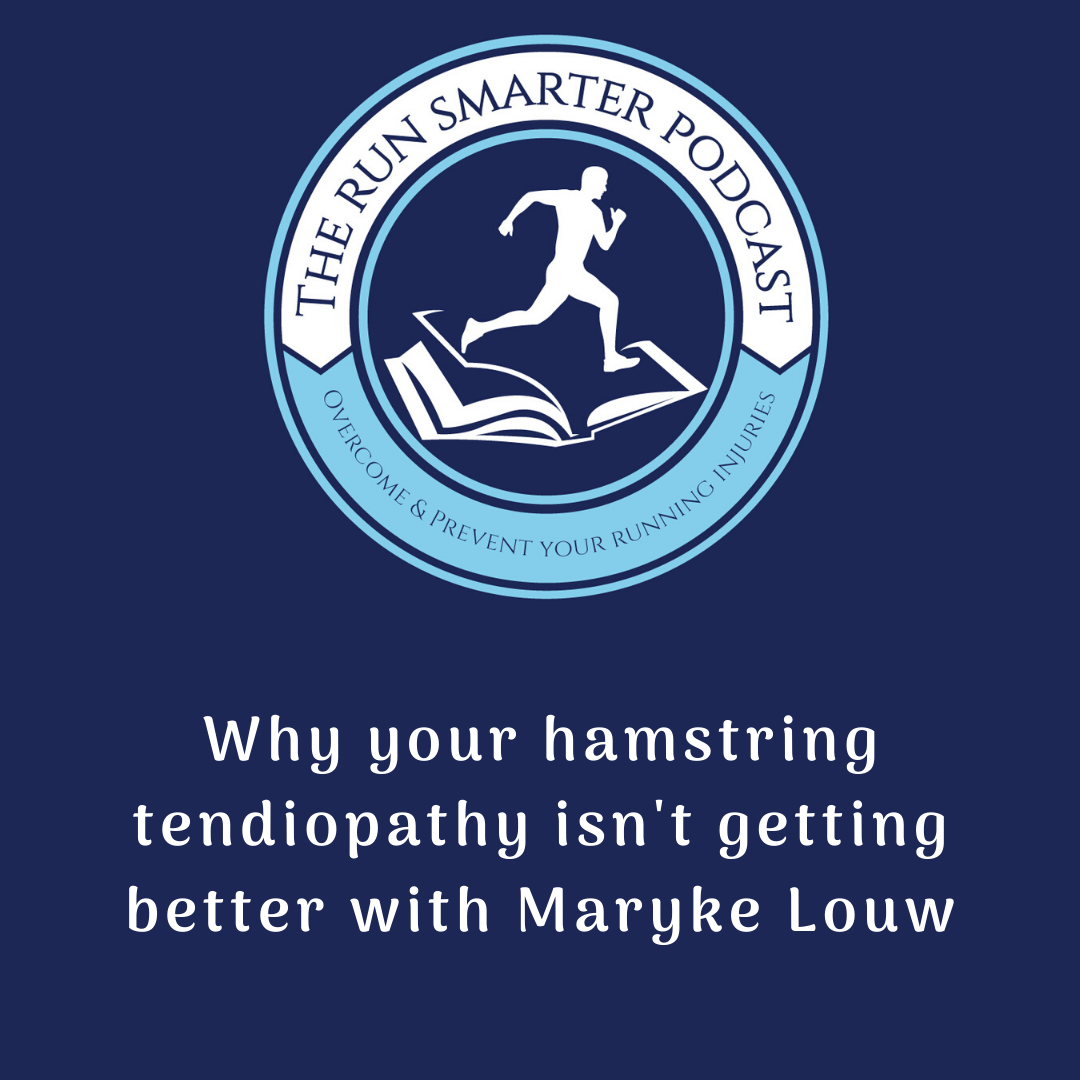 My conversation with Maryke Louw
Maryke Louw is a sports injury Physiotherapist and delivers excellent content around injury diagnosis and management. She is a practicing clinician and online physiotherapist with a big passion treating runners. Therefore, today she shares her top 5 topics around proximal hamstring tendinopathy and why some clients are not recovering. Some of our topics include:
In this episode you will learn:
The role of compression around tendon management
Does the type of running effect me?
Should I be stretching?
What exercises should I start with & how can I progress?
How long does a hamstring tendons take to heal?
Debunking beliefs around this condition.
Congratulations on listening to this podcast and starting your run smarter journey. The run smarter podcast is designed to help you build on your knowledge, so you can tackle all your running goals. Hosted by Brodie Sharpe with the mission to 'bring clarity & control to every injured runner'. Firstly, gain the universal principles every runner needs to know by listening to the first podcast seasons. Secondly, find podcast topics tailored to your specific situation with either Brodie's solo episodes, or special guest episodes. Lastly, execute on what you learn and transform into a stronger, healthier, SMARTER runner.
Relevant Links:
Other podcast episodes:
Relevant Blog posts:
https://runsmarter.online/wp-content/uploads/2020/04/New-Episode_-Talking-tendons-mini-series-10.png
1080
1080
Brodie Sharpe
http://runsmarter.online/wp-content/uploads/run-smarter-header-logo.svg
Brodie Sharpe
2020-04-07 23:14:05
2020-09-25 13:43:54
Why your hamstring tendinopathy isn't getting better with Maryke Louw