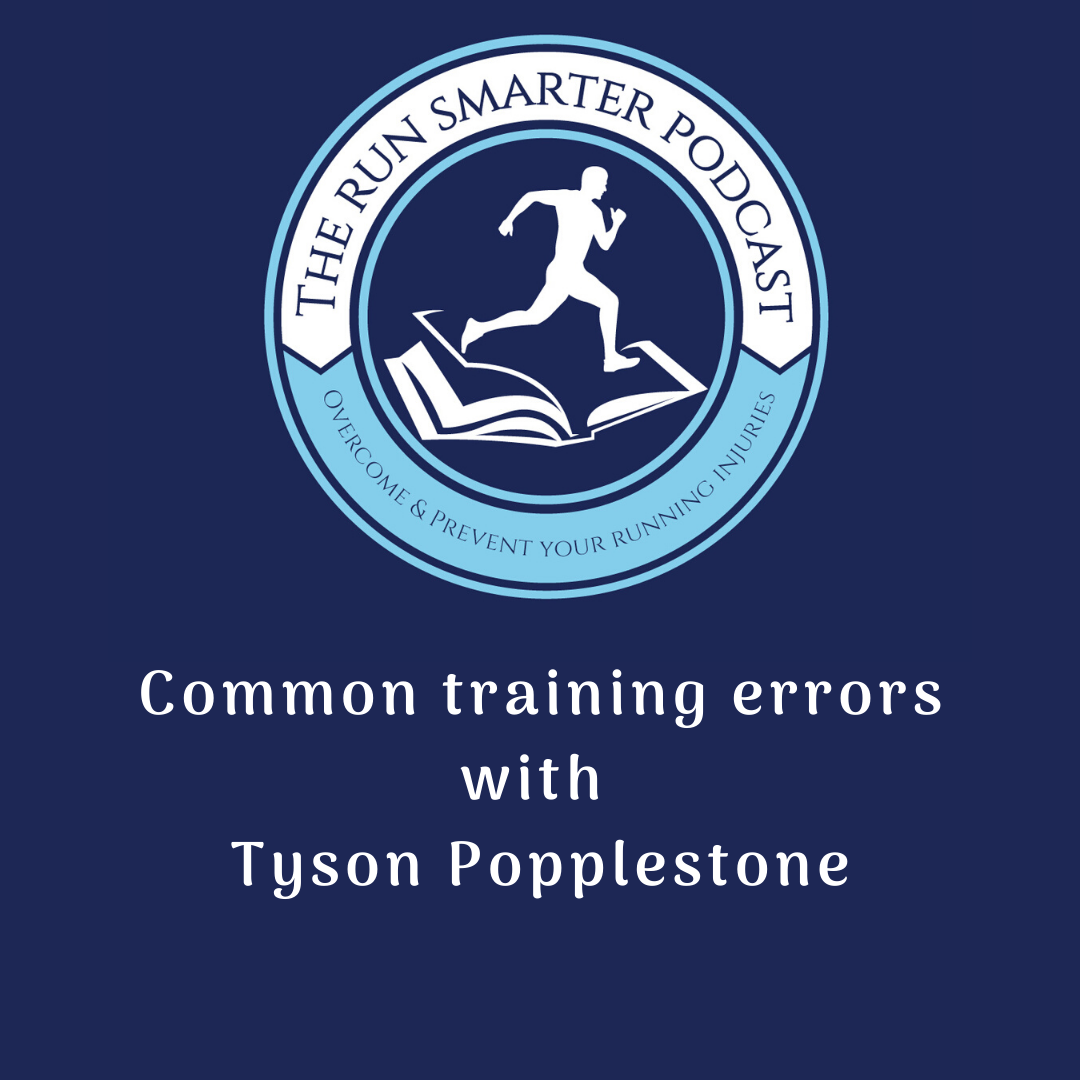 My conversation with Tyson Popplestone
Tyson Popplestone hosts the Relaxed Running Podcast and we combined my knowledge as a physiotherapist with his knowledge as a running coach to put together a list of common training errors. Whether you have been running for 10 weeks or 10 years you will learn a lot from today's episode. We cover:
In this episode you will learn:
The errors with doing too much too soon.
The dangers with combining certain training variables
The benefits of running slow and finding your 'embarrassing pace'.
Linking training errors with sleep, stress and recovery.
The dangers of lacking consistency.
The big factor of frustration when recovering from an injury.
Congratulations on listening to this podcast and starting your run smarter journey. The run smarter podcast is designed to help you build on your running knowledge, so you can tackle all your running goals. Hosted by Brodie Sharpe with the mission to 'bring clarity & control to every injured runner'. Firstly, gain the universal principles every runner needs to know by listening to the first podcast seasons. Secondly, find podcast topics tailored to your specific situation with either Brodie's solo episodes, or special guest episodes. Lastly, execute on what you learn and transform into a stronger, healthier, SMARTER runner.
Relevant Links:
Other podcast episodes:
Relevant Blog posts:
https://runsmarter.online/wp-content/uploads/2020/03/New-Episode_-Talking-tendons-mini-series-4.png
1080
1080
Brodie Sharpe
http://runsmarter.online/wp-content/uploads/run-smarter-header-logo.svg
Brodie Sharpe
2020-03-20 07:33:10
2020-09-25 13:48:06
Common training errors with Tyson Popplestone